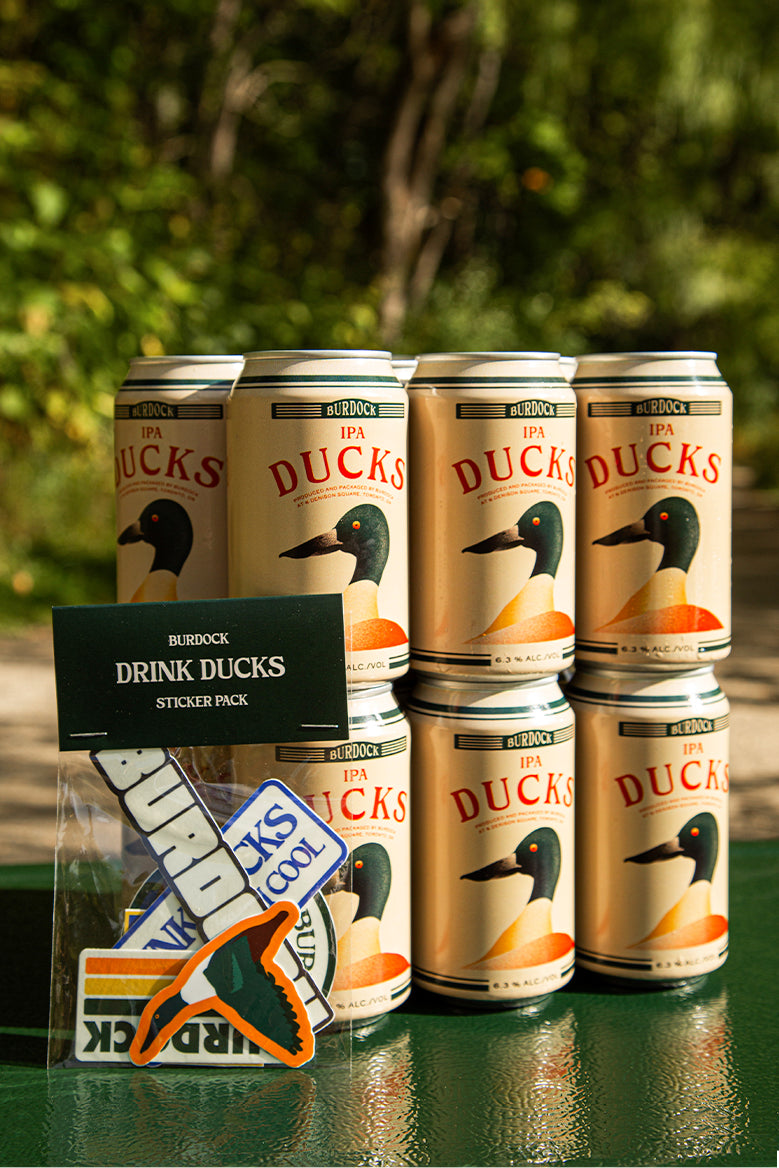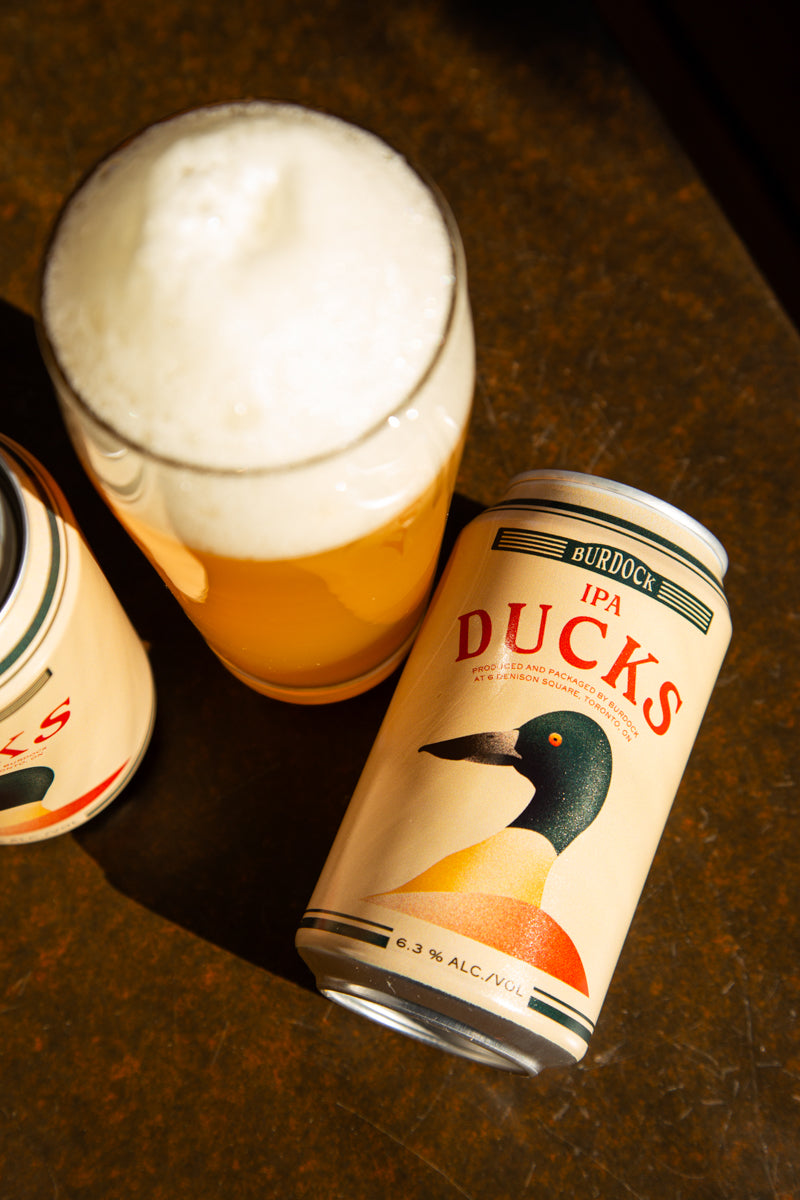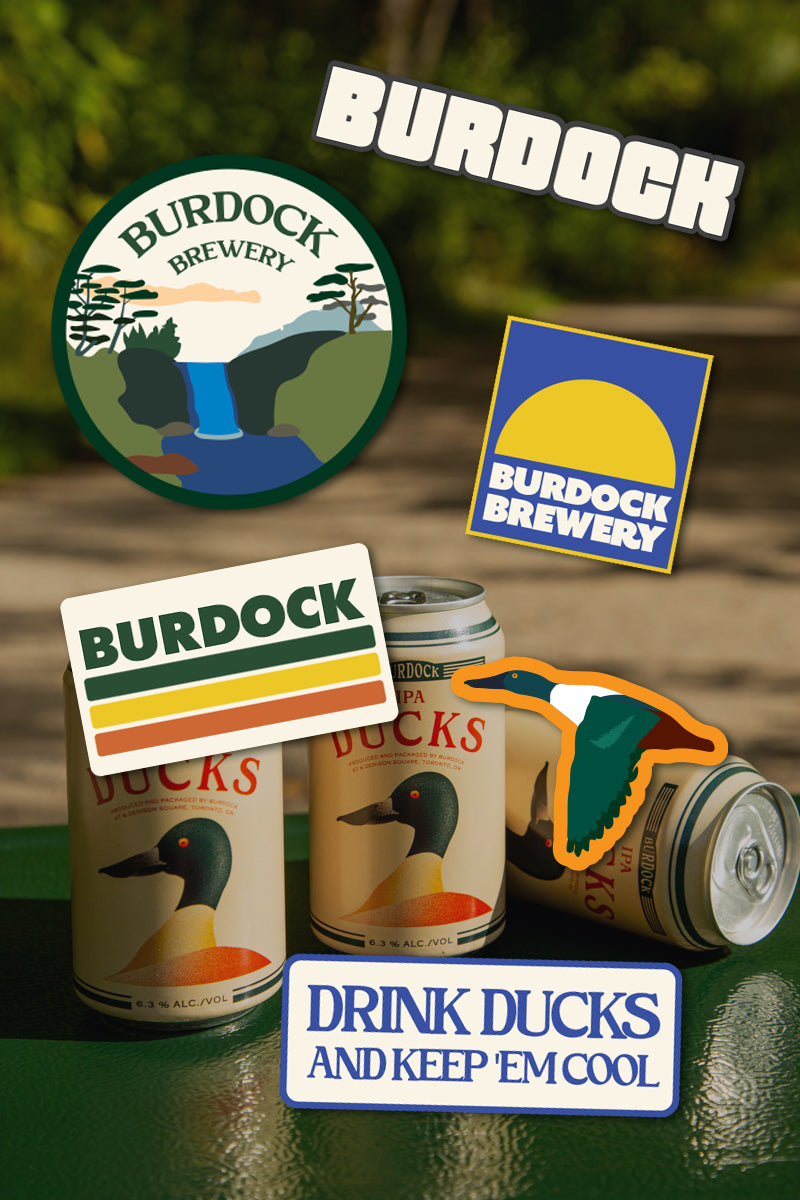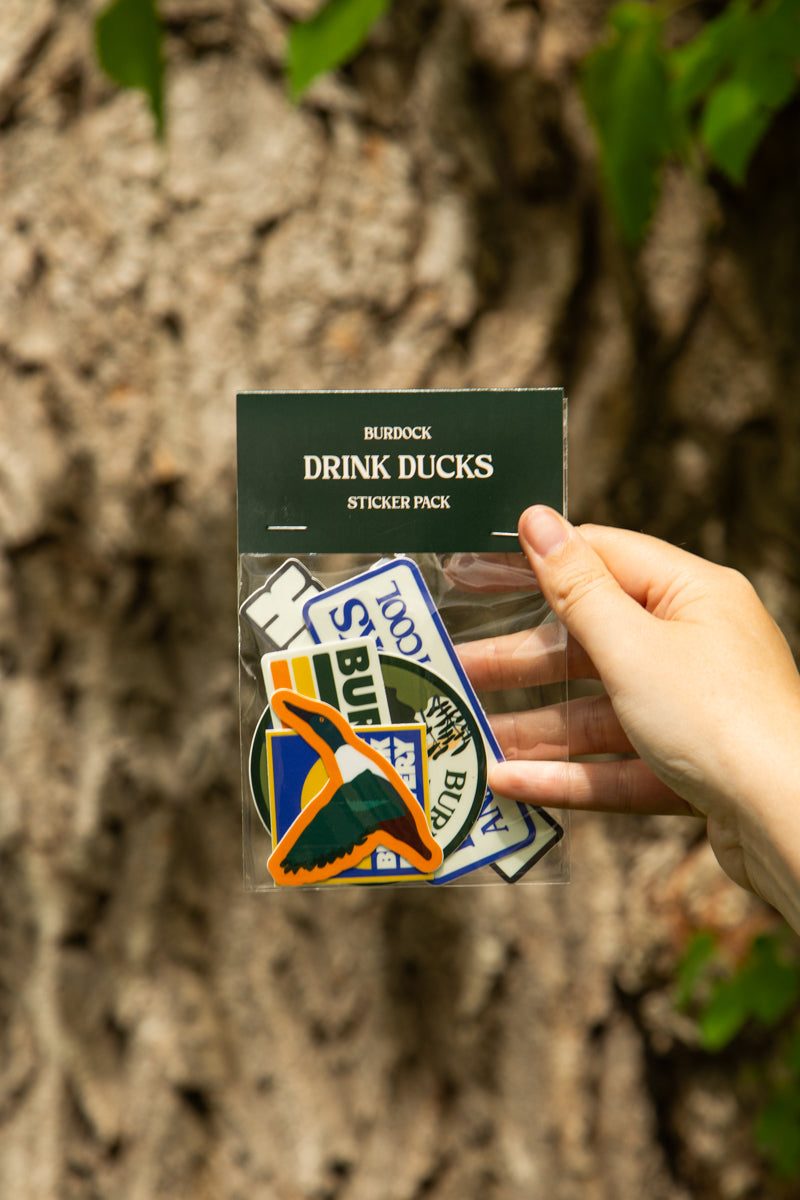 ←

Back
Ducks 12-Pack (6.3%)
12 Ducks + a sticker pack!
Information
A 12-pack of our bestselling Ducks IPA, plus a bonus super rare Burdock sticker pack. Drinks like a pillowy cloud of smooth tropical juice.

Tech Specs
- 6.3% abv
- Dry-hopped with the very best: Citra, Idaho 7, El Dorado
- 12 x 355ml
- Bonus 6 x Burdock vinyl stickers
Tastes Like
Ducks is juicy, fruity, and smooth with tropical notes of pineapple and papaya.