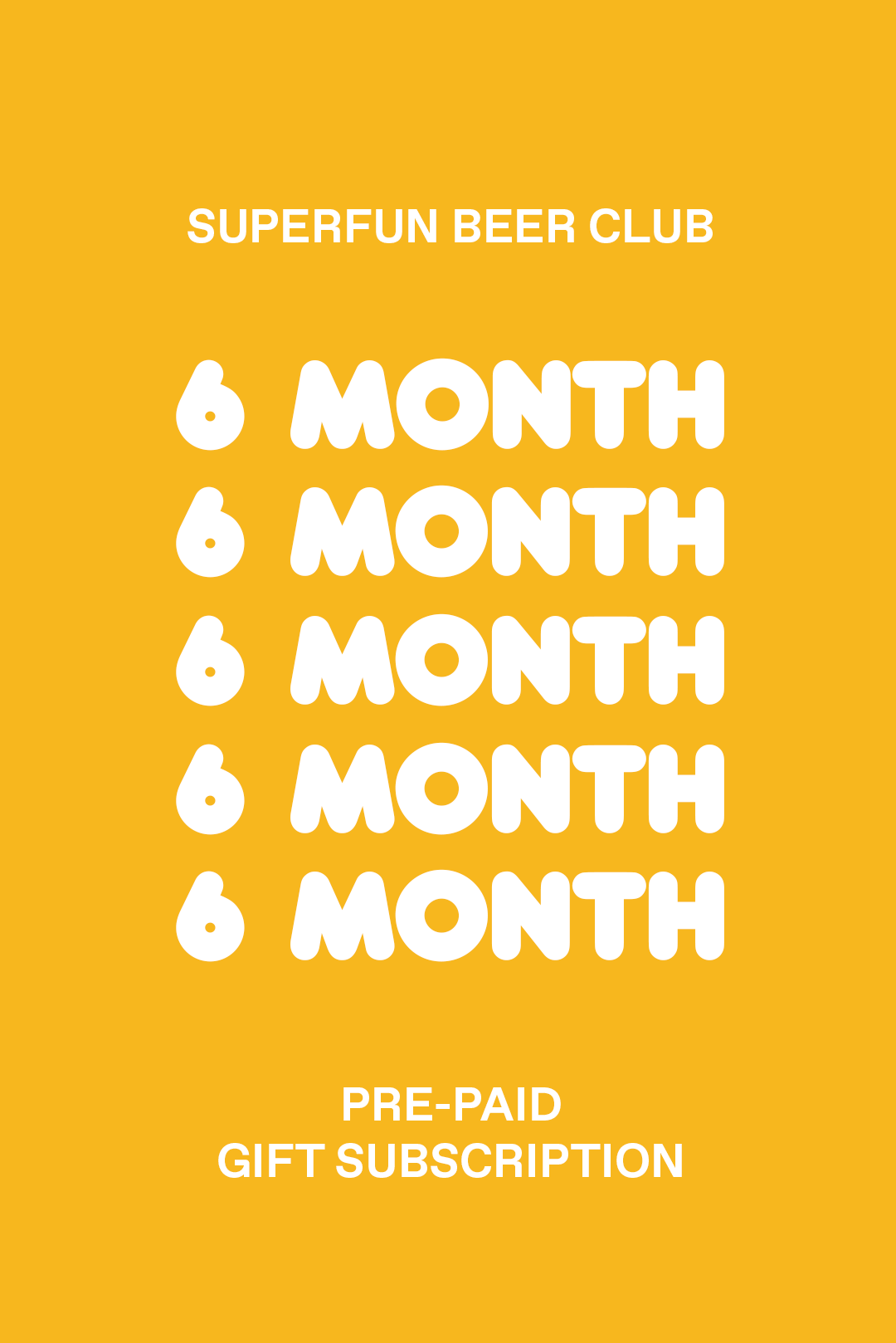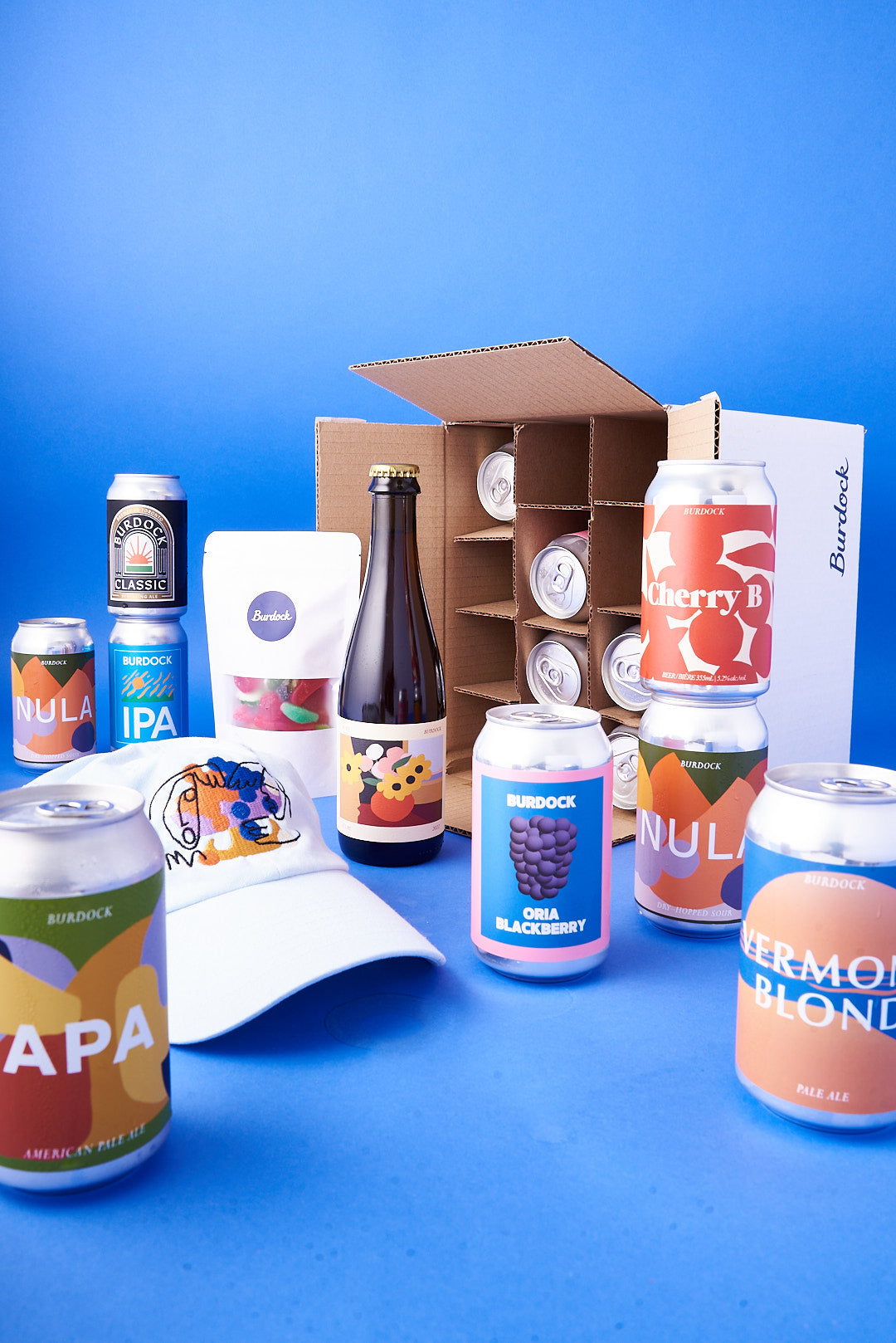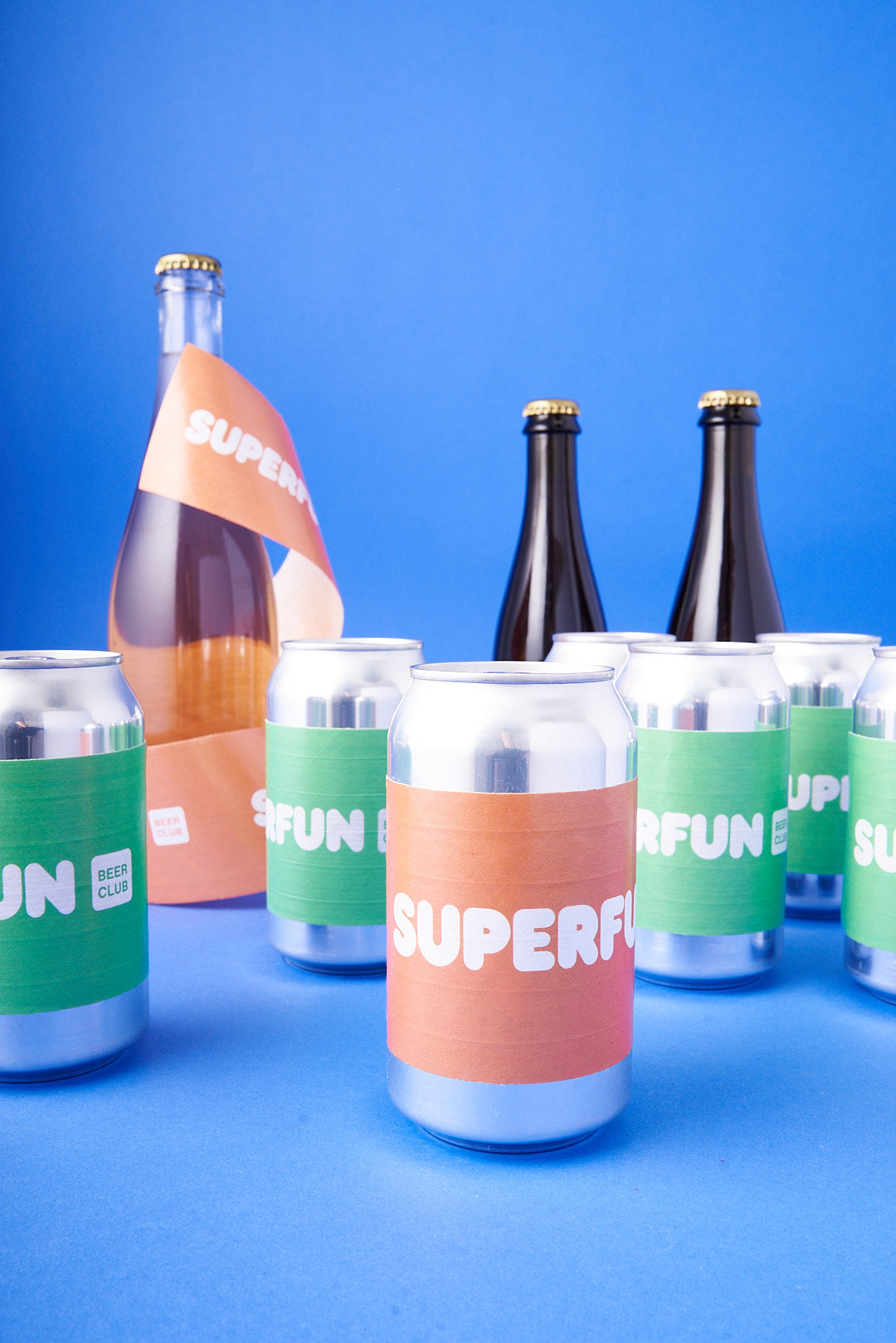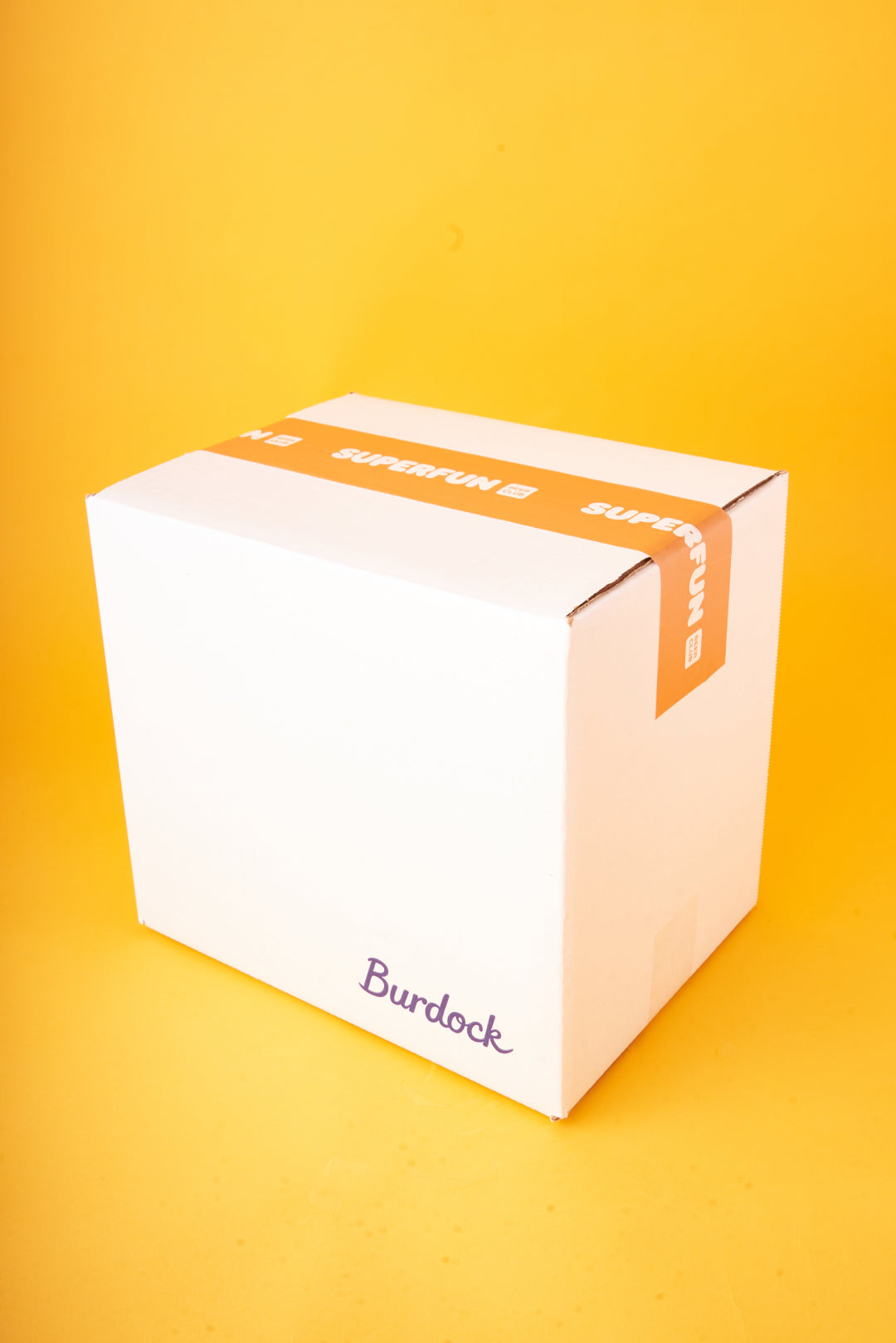 ←

Back
6-Month Beer Subscription
Give the gift of Superfun!
Information
Pre-pay for 6 months of Superfun Beer Club: Our club for fans of Real Nice™ beer and other delicious things.

 Gift a loved one (or yourself!)
 monthly deliveries of beer, bonuses, and 
Superfun
 

surprises.
Club Members Get
- A monthly Superfun box filled with carefully curated deliciousness

- A new mix of 12 x 355mL beers (or the volume equivalent) every month, including familiar favourites, fresh new releases, and the occasional rare find

- Free shipping on monthly Superfun box deliveries

- Bonus beverages and treats in every box

- Access to Superfun perks and surprises
Club Rules
1. Enjoy delicious things.
2. See rule 1.
How to Join
Add Superfun Beer Club to your cart and checkout – no initiation ritual required. Make sure to join before the end of the month to get the next Superfun delivery.
Other Things to Know
- Superfun boxes are shipped to you at the beginning of every month

- Your membership is prepaid and will end after 6 months

- We may email you the occasional Superfun surprise, so stay subscribed

- Prepare yourself for a super amount of fun!
6-Month Beer Subscription
"My fridge has never looked better"
- Superfun Beer Club member