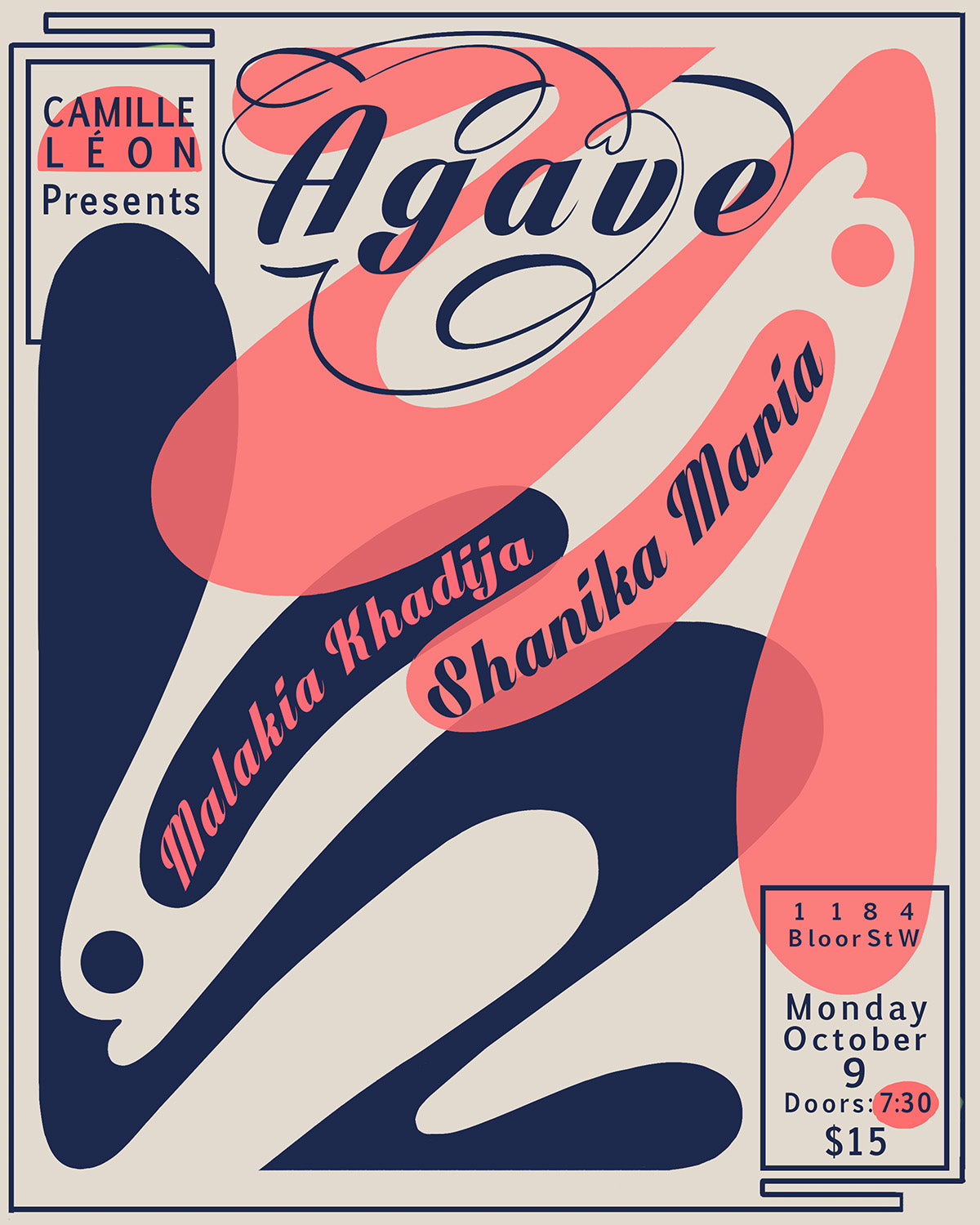 ←

Back
Agave: Malaika Khadijaa with Shanika Maria
Monday October 9th @ 7:30pm
Information
Camille Leon Presents her weekly revue: Agave featuring local Toronto artists Malaika Khadijaa and Shanika Maria.
Please note, tickets are $15 presale / $20 at the door.
About the artists
Malaika Khadijaa joined by Rianna Jones and Naylah Ricketts, an enchanting trio of live performers, have graced stages in Toronto, New York, and Brasil with their captivating talents. Together they create a sensory journey that transcends borders, infusing love, passion, and shared human experiences into every performance.

Shanika Maria (she/they) is a queer Black singer-songwriter, producer and creator currently based in Toronto. Her lyrics are contemplative and introspective as she navigates the intricacies of the human condition. She is influenced by music across genres, borrowing sounds and ideas from country, folk, jazz, classical, latin and electronic music. Over their career, they have released two projects under Shanika Maria: Childish Games EP [2017] and Subtle Uncertainties LP [2019] Shanika continues to expand her practice by collaborating across artistic disciplines by providing music for dance performance, films, promotional materials , theater, as well as being commissioned to remix other artists' work.
How to get here
We're located on Bloor Street, just one block west of Dufferin Street. Please enter through our restaurant entrance on Bloor, where you will be greeted by our host and directed to the Music Hall.
Good to know
Tickets are non-refundable
Our space does not have wheelchair accessible washrooms
Agave: Malaika Khadijaa with Shanika Maria