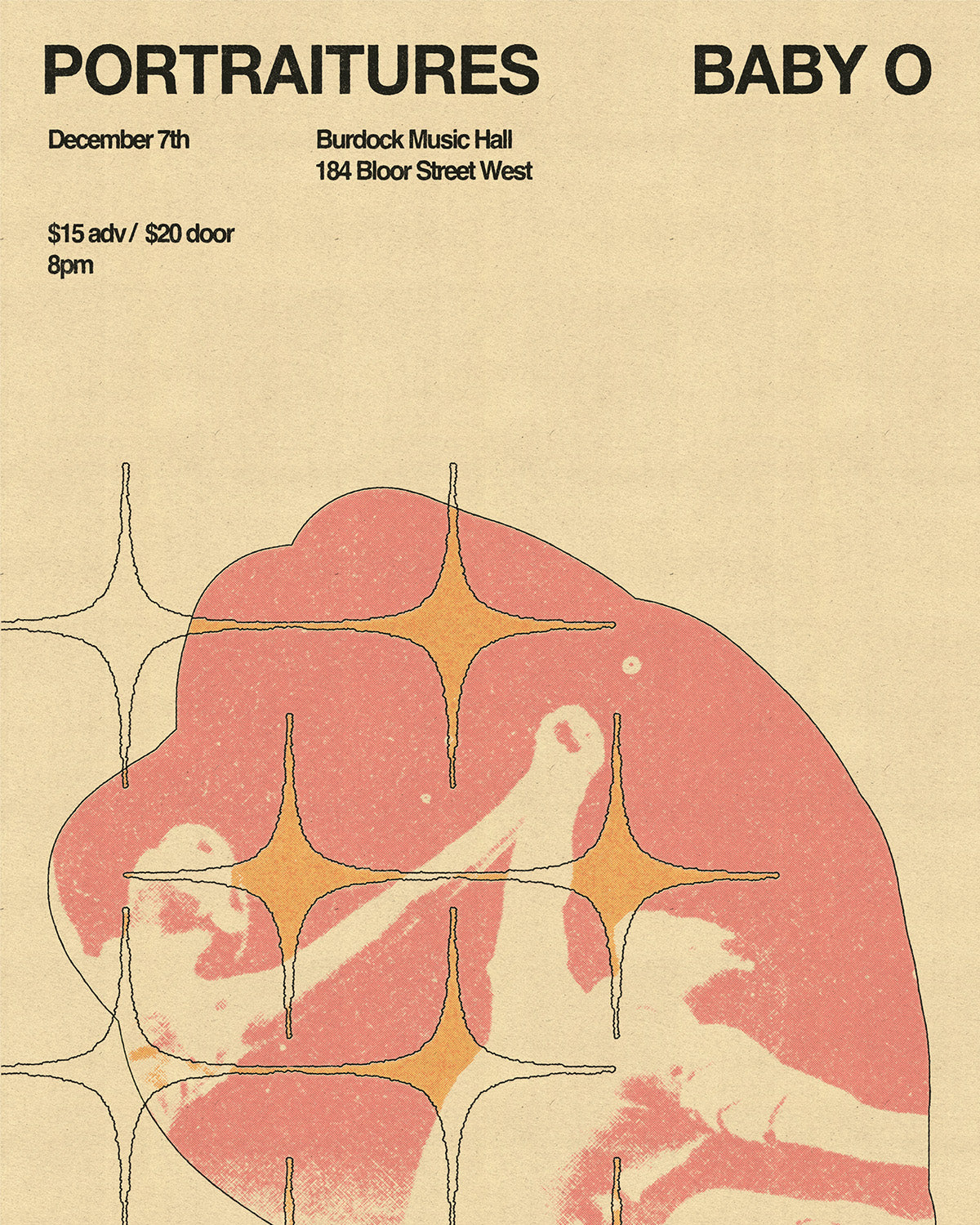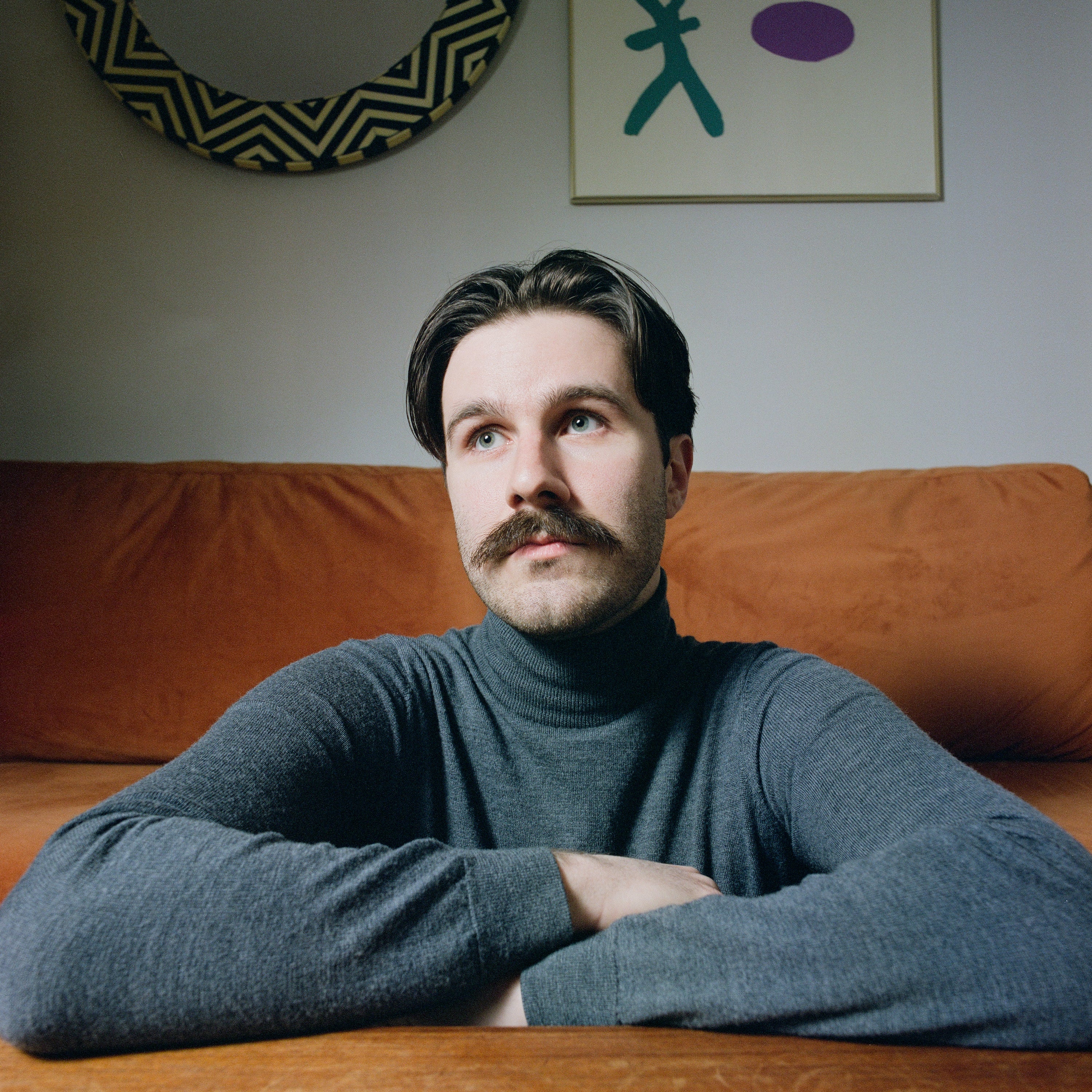 ←

Back
Portraitures with Baby O
Thursday December 7th @ 8pm
Information
Portraitures and Baby O will be hosting an evening of diverse music ranging from alt-pop to ambient jazz and featuring several collaborators and friends.
About the artists
Portraitures @portraituresmusic is the solo project of the Sudbury born, newly Toronto based songwriter Mark Scherzinger. They released their debut EP 'Worse for Wear' in June 2023 which features a variety of collaborators including performances and co-writing from Melanie St. Pierre of Casper Skulls. Worse For Wear features blends of jazz and experimental ambiance dancing in delicate harmony, a harmonic pool in which we drift peacefully, lost in swirling radiant arrangements. The EP is a love letter to a place, to a home, but a letter born of a deep and abiding affection and love for community and peers and for the people who have joined with Scherzinger to breathe life into every corner of Worse For Wear.

Baby O @babyomusic, the angel of alt rock, is at your service. Pairing catchy riffs and melodies to earnest lyrics, her songs are inspired by everything from Sailor Moon to self-acceptance. Her first single, "Love Letter," was featured in CBC Music's Songs You Need to Hear and hailed as "a sunny guitar-pop anthem." When you step into Baby O's world be prepared to bop.
How to get here
We're located on Bloor Street, just one block west of Dufferin Street. Please enter through our restaurant entrance on Bloor, where you will be greeted by our host and directed to the Music Hall.
Good to know
Tickets are non-refundable
Our space does not have wheelchair accessible washrooms