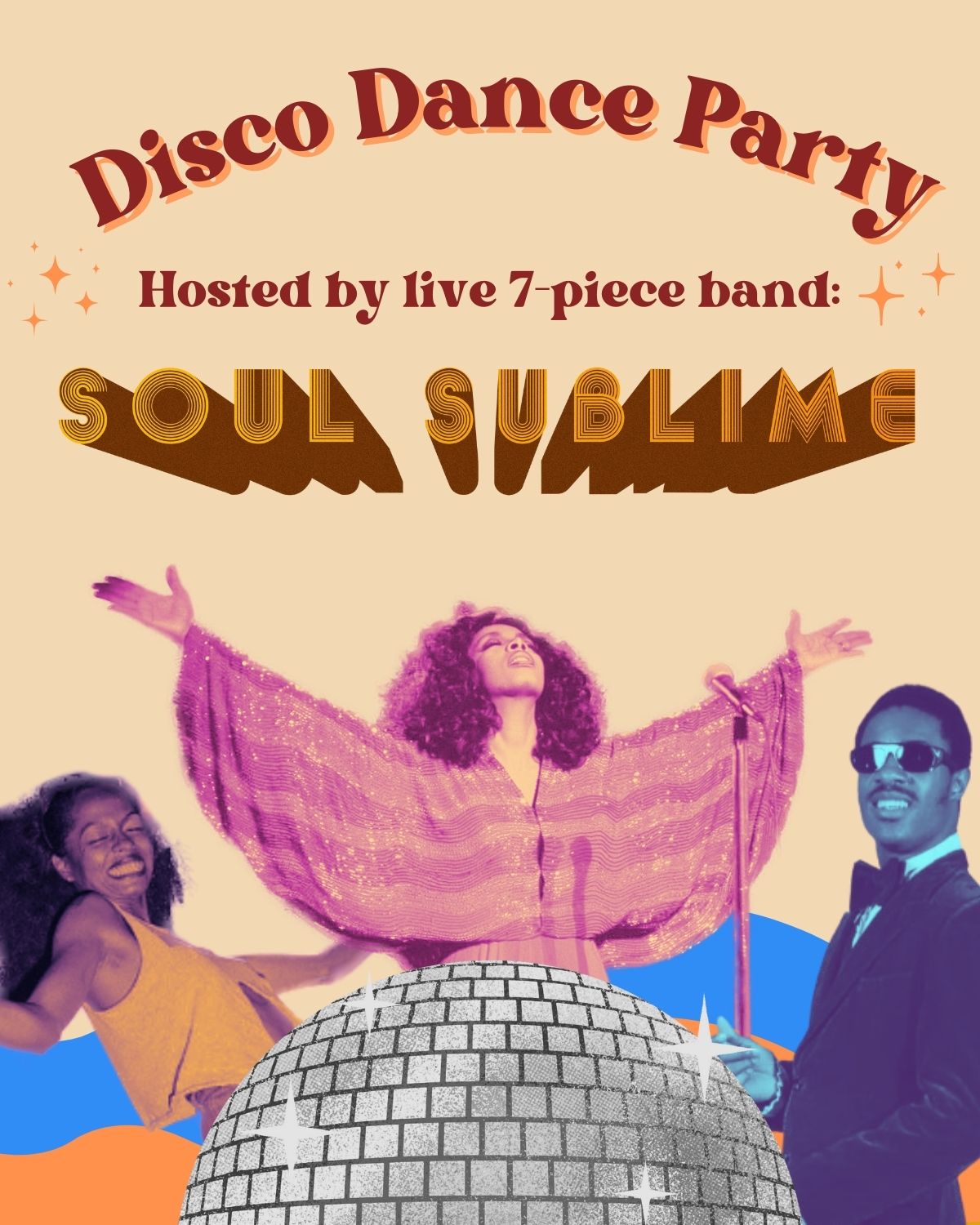 ←

Back
Soul Sublime: Disco Dance Party
Friday December 8th @ 8:30pm
Information
Join supergroup Soul Sublime for a Friday night disco dance party at Burdock Music Hall!
About the artist
Established in 2022, Soul Sublime @soulsublimeband is a 7-piece disco and R&B cover band featuring a dynamo rhythm section, punchy horns, and electrifying vocals. From Donna Summer to Dua Lipa, they keep you on the dance floor all night long with banger after banger. Since their debut, they've been playing a steady stream of sold-out shows around Toronto, and on December 8th, they will be back at Burdock for 3 sets of classic and modern disco hits.
How to get here
We're located on Bloor Street, just one block west of Dufferin Street. Please enter through our restaurant entrance on Bloor, where you will be greeted by our host and directed to the Music Hall.
Good to know
Tickets are non-refundable
Our space does not have wheelchair accessible washrooms
Soul Sublime: Disco Dance Party