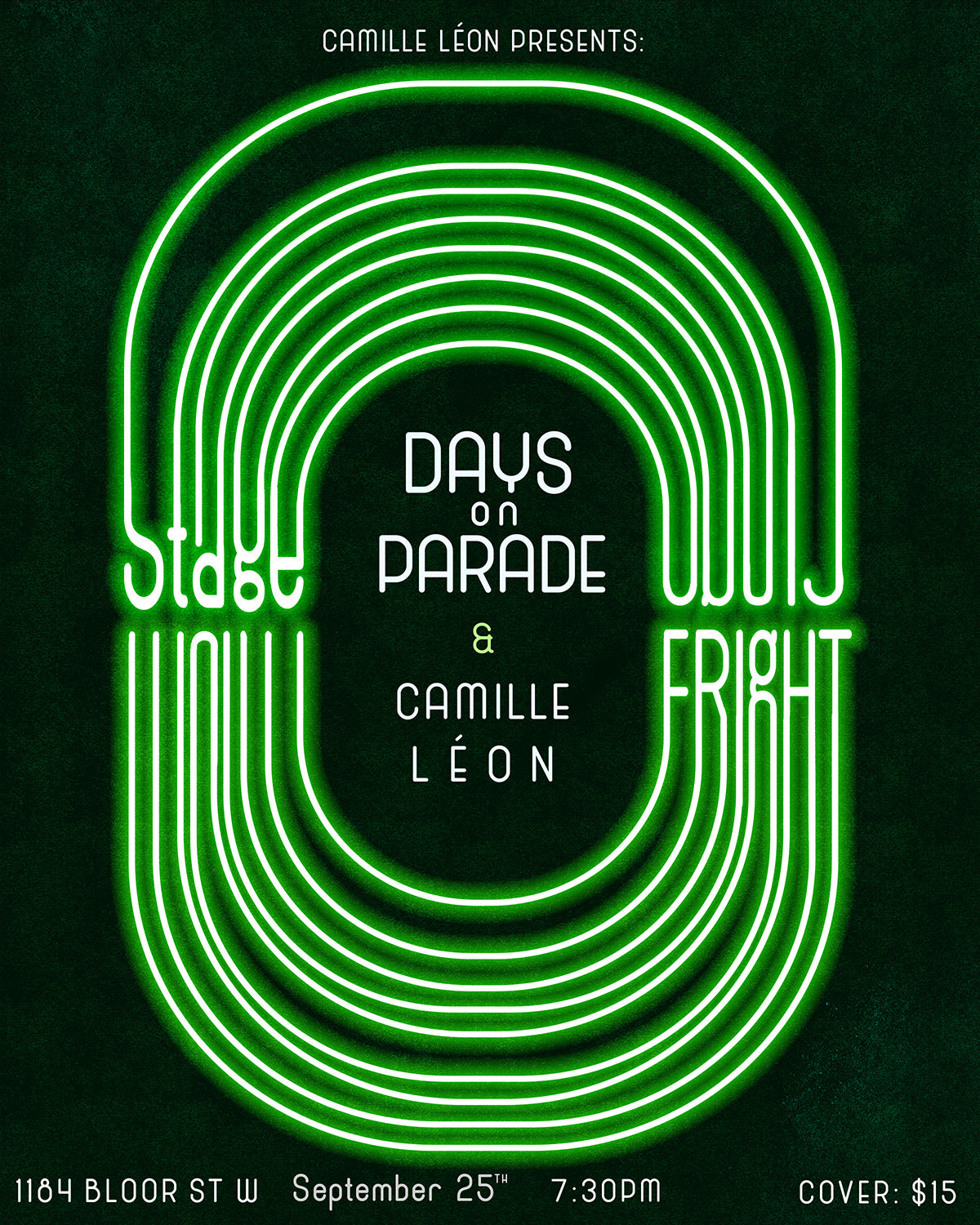 ←

Back
Stage Fright: Days on Parade with Camille Leon
Monday September 25th @ 7:30pm
Information
Stage fright is a monthly concert series organized and run by Camille Léon, an emerging alternative artist in Toronto's indie scene. The concert series aims to relieve hurdles new BIPOC bands face when trying to book gigs and are prioritizing bands that have never performed or have less than 10 gigs or less under their belt. The event got its start at The Tranzac in January 2023 and has since garnered the attention of BlogTO and CBC Radio creating noteworthy buzz allowing the event to expand to a bigger and cozier location, Burdock! Stage Fright fosters a "low pressure low stakes" environment where bands and artists early in their career can feel comfortable to test songs, stage banter, and build their stage presence amongst friends, family, and music lovers. It takes place every last Monday of the month and is looking to fill up its calendar!
About the artists
Niagara newcomers Days on Parade are cultivating a high-energy blend of alternative music, taking influence from psychedelic, punk, and garage Rock. Labeled by Exclaim! as one of the "8 emerging Canadian artists you need to hear in April 2023" Days on Parade recently finished a 23 day tour across Canada and are teasing the release of their upcoming debut album.

An illustrator turned impressive self-taught musician, Toronto native Camille Léon is quite literally learning the craft of music creation as she releases each glittery grunge and post punk influenced tunes.
How to get here
We're located on Bloor Street, just one block west of Dufferin Street. Please enter through our restaurant entrance on Bloor, where you will be greeted by our host and directed to the Music Hall.
Good to know
Tickets are non-refundable
Our space does not have wheelchair accessible washrooms
Stage Fright: Days on Parade with Camille Leon