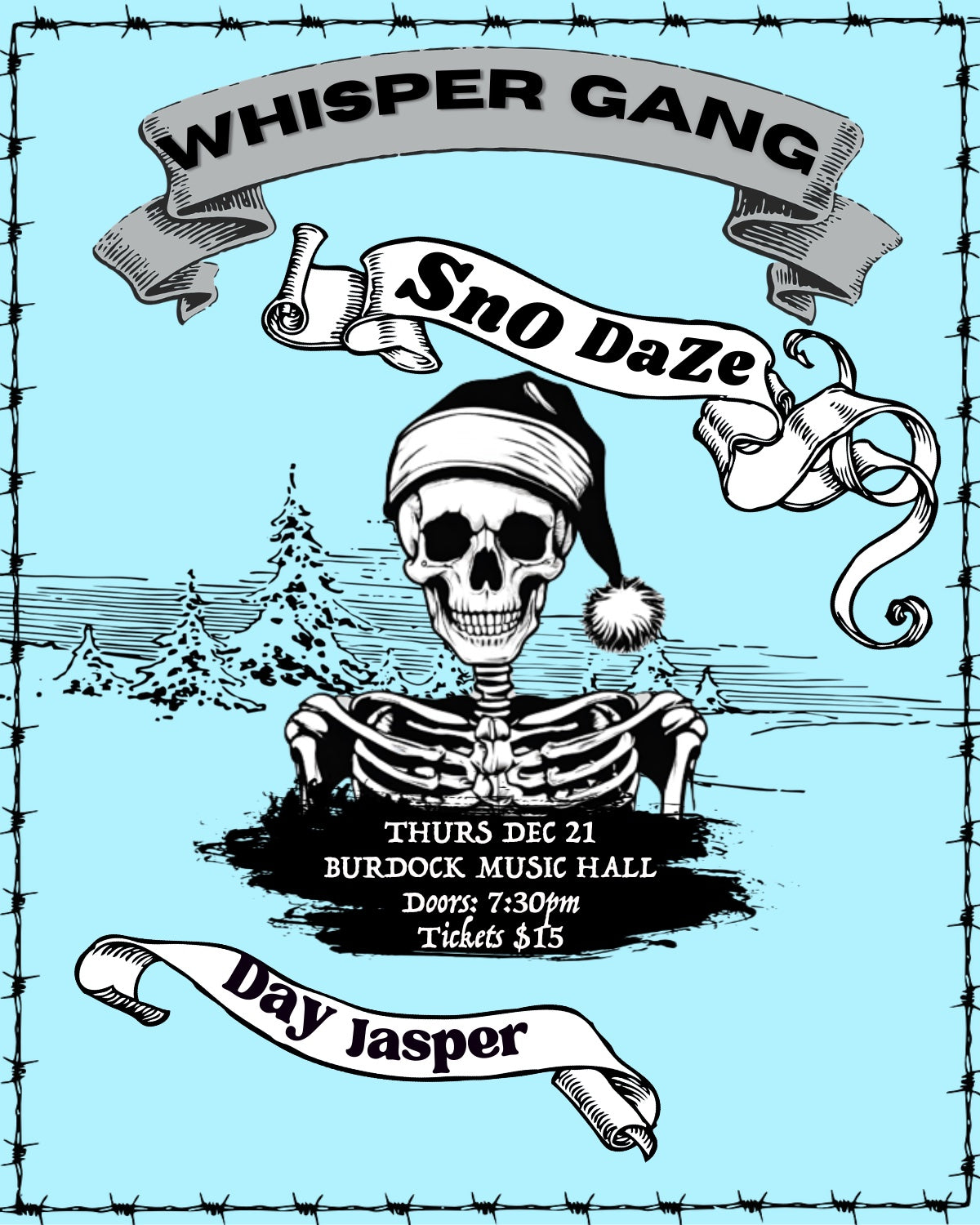 ←

Back
Whisper Gang with Sno Daze and Day Jasper
Thursday December 21st @ 7:30pm
Information
Join alt-rock group Whisper Gang at Burdock Music Hall along with Sno Daze and Day Jasper. 
$15 presale / $20 at the door
About the artists
Whisper Gang unites elements of chaotic alt-rock with dreamy indie pop. By combining shoegazey guitars, neo-classical piano, emphatic drums, melodic basslines and impassioned vocals, they unleash a supernova of sound.

A singer/songwriter based in Toronto, Day Jasper's sentimental and vulnerable poetry evokes strong emotion that is amplified even further with just her voice and acoustic guitar.

Sno Daze is the musical project of Toronto based independent musician Nolan McGillivray. Established in late 2019 as the artist's solo project, Sno Daze has released one EP eloquently titled "Better" in late 2020. He is currently writing and producing new material as he prepares to release a studio album sometime in the near future.

How to get here
We're located on Bloor Street, just one block west of Dufferin Street. Please enter through our restaurant entrance on Bloor, where you will be greeted by our host and directed to the Music Hall.
Good to know
Tickets are non-refundable
Our space does not have wheelchair accessible washrooms
Whisper Gang with Sno Daze and Day Jasper