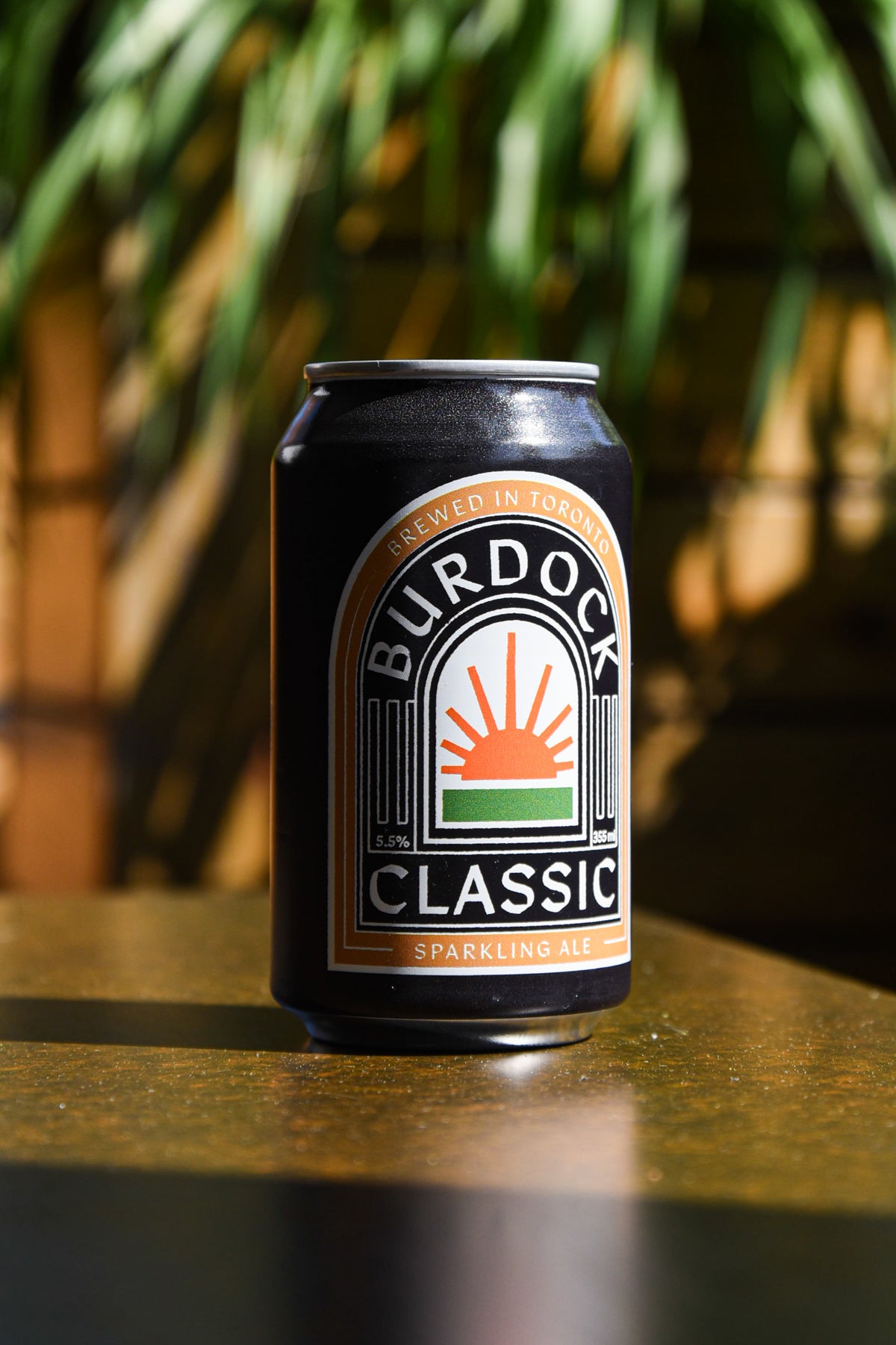 ←

Back
Classic (5%)
Very chill beer
Information
Lagered ale brewed with Ontario corn and pilsner malt. Our classic take on a classic beer - chill, pale, easy-drinking, and squeaky clean.

Tech Specs
- 5% abv
- Brewed with Ontario corn and Pilsner malt
- 355 ml
Tastes Like
Beer's beer, Burdockified. Imagine the first chill beer you ever drank, but way less sweet and way more refreshing. A little white bready, a little corny, slight hints of pepper.